Cedar Rapids Roller Girls are holding open auditions for their official Announcer and People who would like to Sing the National Anthem 7:00 PM at the Iowa National Guard Armory by the Eastern Iowa Airport.  The address for the Armory is 10400 18th St SW, Cedar Rapids, IA 52404.
For more information please email their Head Coach Motley Cruel Motley.Cruel@hotmail.com or check out their myspace page by clicking here.
Theatre Cedar Rapids will be holding open auditions for this seasons production of "The Rocky Horror Show".  This Sunday and Monday, September 7 and 8 at 7:00 PM.
The auditions will be take place at the old "Let's Dance" location.  It's located on the First Avenue side of the Lindale Mall Parking lot at 4444 1st Ave N.E..  
The show will be Directed by Damon Cole and promises to be a great time! 
For more information and tickets, please visit Theatre Cedar Rapids web site http://www.theatrecr.org.
Mount Vernon-Lisbon Community Theatre is looking for adult actors interested in performing a show for children. Auditions will be held September 7 and 8 for "Noodle Doodle Box", a short play written by German playwright, novelist, and children's author Paul Maar in 1972.
Any questions, please call Braden Rood at 319-895-8476 or 319-654-1016 or email at mvlcommunitytheatre@gmail..com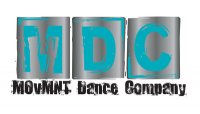 MOvMNT Dance Company will be holding auditions for it's 12 & Up Dance Company under the Artistic direction of Lovar Davis Kidd. September 7th at 7:30 PM.
 Come and be a part of this HOT Dance Company!  
   Auditions will be held at Art In Motion Dance Academy located at 123 Marion Blvd. in the Indian Creek Mall behind McDonalds.
For more information contact:
Lovar Davis Kidd
Artistic Director
MOvMNT Dance Company
319-899-1656
info@movmntdancecompany.org