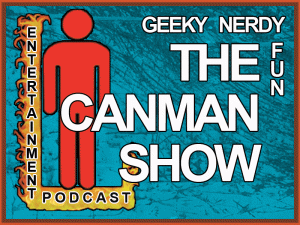 MP3 Download or Click the "Listen Now" Button.
Present:
Chuck Cavanaugh
Jamie Kelly
Dan Alpers
Chad "Canman" Canfield
We Discussed:
Paranormal Activity in the studio.
Rise Above Leathers by Preston Photo Shoot!
We discuss some of our favorite places to eat in town!
More talk of TCR being back!
Should 2D movies be made 3D?
Ryan's Star Wars Minute interview with Chris "CandyMan" Andrews about Darth Vader's Fist the 501st!
Much, Much More!
Music:
"Ugly Mrs. Fen" by Wylde Nept! Â Check out their site HERE!