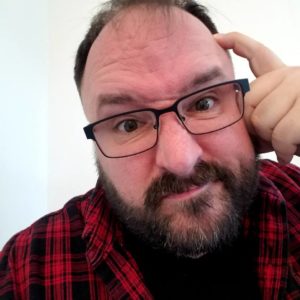 As per usual, I've been very busy.
This year more so than normal.   Here's some highlights.
I was in the show "Peter and the Starcatcher's" at Giving Tree Theater.
I Emceed the SaPaDaPaSo St Patrick's Day Parade.
I played the role of a TV reporter in the movie "Amelia 2.0" which was released earlier this year.
I have been building things like crazy.  This year I've built, a pergola hammock stand out of an old wooden swing-set, a very large deck made of pallets, a farmhouse truss table and 2 benches, a stand for an electronic dart board, a tiki cooler box on wheels, and I re-upholstered and painted a row of movie theater seats, and installed them in my basement theater ( which I also built and installed the movie screen for)…  I also rehabbed a few old plastic chairs with a fresh coat of paint, and built a really cool log rack for my firepit, and I rehabbed and painted a couple metal flamingo sculptures…    (phew)
We did a bit of traveling this year, I've been to Hot Springs, Arkansas twice this year.  First by plane, then drove back with the family in early August.
Then the Marching Band season started.  Our middle child plays trombone, and we've been at every one of her performances.
Anyway…  Thanks for visiting.   I hope to record at least one more episode this year.   Just not sure when.
keep in touch-  Canman.
[gallery ids="2902,2903,2904,2900,2901,2909,2908,2907,2906,2905"]