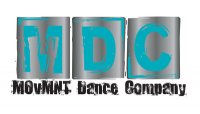 MOvMNT Dance Company will be holding auditions for it's 12 & Up Dance Company under the Artistic direction of Lovar Davis Kidd.
Come and be a part of this HOT Dance Company!
Sunday August 24th & September 7th, 2008.   Auditions will be held at Art In Motion Dance Academy located at 123 Marion Blvd. in the Indian Creek Mall behind McDonalds.
7:30-9:00 PM
Dancers must be trained in at least one of the following disciplines; Hip Hop, Tap, Break Dancing, Jazz, Modern, or Ballet. Must be at least 12 years of age or older by September 1st, 2008.
For more information contact:
Lovar Davis Kidd
Artistic Director
MOvMNT Dance Company
319-899-1656
info@movmntdancecompany.org