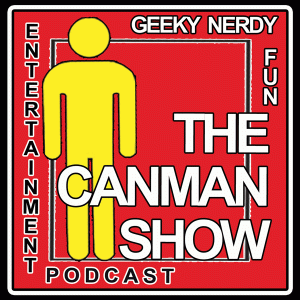 CHECK THIS OUT:
For you, the listeners of the Canman Show, Audible is offering a FREE audiobook download with a free 14-day trial to give you a chance to check out their service. To download your free audiobook today go to http://www.audiblepodcast.com/canman!
Audio Book Recommendation of the Week!
Present:
Dan Alpers
Kevin Coppess
Janet "Canman's Mom" Canfield
Chad "Canman" Canfield
We Discussed:
The Horafrost AKA frozen Fog… and Seth Walter's photos of it!
Dan and Amy got Engaged!
Canman's Mom just Graduated from College! and turned 60 on 01/04/10!!!
Bubble Gum and Microwave dishes do not mix… especially when you put them in the microwave.
Canman's "Matrix Clock"
Dan is down on Ryan Seacrest…
Amazon has patented a "Bad Gift Exchange"… Awesome IDEA!
Trying to get a toy out of a package is like defusing a bomb…
Things that scare the Crap out of Canman…"Flying Monkeys and Living Dolls"…
Clothing Fads from the 80's
We discuss some of our favorite Asian buffets in Cedar Rapids.
Much, Much More!
Music:
"Better" by Jonathan Coulton! Â Buy his music HERE!