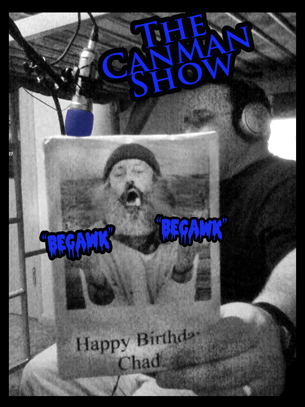 Mp3 Download or click the "Listen Now" button to the right.
Present:
With Special Guests:
Today we had no agenda, but some of the topics we discussed were:
Canman's Birthday.
The "Lose Your Can with Canman" Challenge. Â CLICK HERE for more info.
Central Corridor Gamers keeping kids off the streets. CLICK HERE for more info.
Wii Games.
Old job stories.
Stupid thinks we did when we were kids.
Gi-Joe and He-Man toys.
Much, Much, More
The Music:
This week we went back to our roots.   We played "Halloween in Terra Town" by the B-Sea Surfers.  They appear on the show courtesy of Podsafe Music Network.