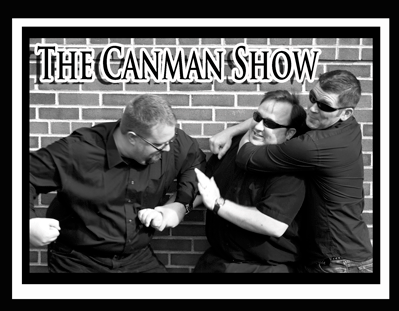 We've been getting some awesome feedback about the show and are taking it to heart.    I thought I'd share some of the stuff that we are  working on, that we hope will make The Canman Show even more entertaining to listen to.  
Item 1.   Starting with Episode 21, we'll be recording the show earlier in the week.    This is in an effort to get any time sensitive info out to you sooner.   (That and my work schedule changed and I start working late on Thursdays.)  We're not set on which day of the week it will be, but I guarantee it will be earlier in the week.
Item 2.    Starting with Episode 20, we'll be mixing up the music more.   Lately we've been in a rut.  Totally my fault!  I've been playing the same 5 songs almost every episode.   One way we're doing this is by putting focus on local talent.    We're hoping to showcase a different  band, or performer from around the area on every episode.    If you have some original recorded material you would like us to consider playing on the show, please send us an e-mail to thecanmanshow@gmail.com.      Please include your name, phone number and a link to where we can listen to your stuff.   We'll get in touch with you ASAP.  
Item 3.      We'd love to showcase your Restaurant, Bar, Theatre, Business or Event on an upcoming episode of The Canman Show, by recording the show live from your location.   For example, We'll be recording live from the SaPaDaPaSo, St. Patrick's Day Parade in Downtown Cedar Rapids on March 17th.   If you would like to have record at your Event, please contact Chad (AKA Canman) for more information by sending an e-mail to thecanmanshow@gmail.com. 
 
Thank you again to everyone who has filled out our survey!   If you haven't taken it yet, and would still like to fill it out, you can do so by clicking here.
If you don't have time to fill out the survey, please don't hesitate to drop me a line thecanmanshow@gmail.com. 
Have a great day- Canman