This is it. The Big Announcement.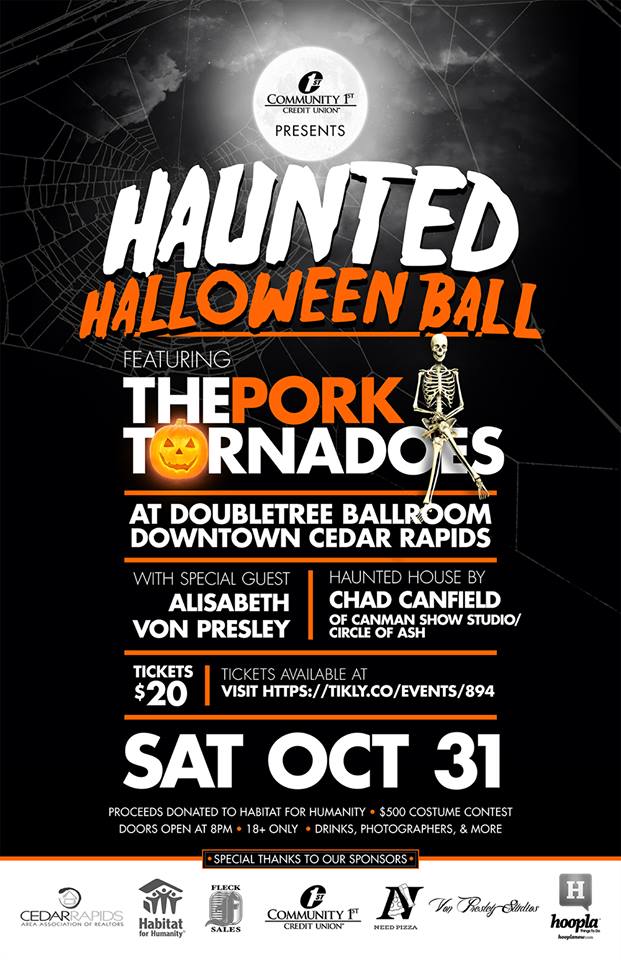 I am coming out of "Haunted Attraction Retirement" and you can experience it one NIGHT only!
Circle of Ash Haunted Attraction , my Team, and I have a big challenge ahead of us.
The challenge- Imagine EXTREME HOME MAKEOVER only done in 12 hours, in a massive ballroom, haunted house style.
My team and I have from now until 10/30/15 to plan and create items for the haunt.
On Halloween we get access to the Ballroom and have about 12 hours to transform it into a Breathtaking Haunted House.
This is going to be AMAZING! Unlike anything you have seen before!
If you are interested in joining my Team as an actor/actress, builder, tech person let me know ASAP.
We'll need all the help we can get.
Below is the info from the Facebook Event—-
Let's face it… Halloween is one of the best holidays of the year. Nearly everyone loves it. The weather, the costumes, the movies, the music, the scares. The one thing that always seems to be lacking is the party. The typical bar scene is the same thing every year. Half the people aren't dressed up, disorganized costume contests, small prizes, lack of decorations, etc. Well, a group of people got together and finally decided to plan the Halloween party that you have always wanted. The party that you see in the movies and on TV shows. It's a reality and it is happening. Hope to see you there.
Location: Main Ballroom at the Doubletree by Hilton in Downtown Cedar Rapids
Tickets: $20 https://tikly.co/events/894
All proceeds are being donated to Habitat for Humanity.
Date: Saturday October 31, 2015
Event time: 9pm-1am
Live music by The Pork Tornadoes with special guest Alisabeth Von Presley.
$500 costume contest grand prize
Haunted House created by Chad Canfield of Canman Show Studio with special thanks to Circle of Ash.
Free photo booth for posed shots and photographers walking around catching candids.
Access to the official after-hours party at Need Pizzeria which includes discounted food/drink.
Access to nearly 25% discount on room rates at the amazing Doubletree by Hilton hotel which is attached to the event. Go to the link below to reserve your discounted hotel room. http://doubletree.hilton.com/en/dt/groups/personalized/C/CIDCCDT-HLB-20151031/index.jhtml
And some surprises along the way.
Sponsored by Community 1st Credit Union, Cedar Rapids Area Association of Realtors, Hoopla, Fleck Sales, Need Pizzeria, Von Presley Studios