[caption id="attachment_1334" align="alignright" width="300" caption="L-R - Canman, Kevin, Timmy, Jamie"]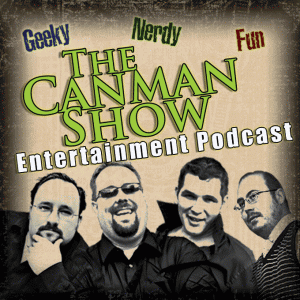 [/caption]
MP3 Dowload, or click the "Listen Now" button to the right.
If you would like to sponsor the Canman Show, Please send Chad an e-mail thecanmanshow@gmail.com for more information.
Present:
Kevin

Coppess

Jamie Kelly
Chad "

Canman

"

Canfield
With Special Guests:
We discussed:
Board Games Movies…WTF!!!
Butters "The Chubby Chaser" Checks in.

Futurama

… with out the proper voices!!!
Jamie talks of tossing hay bales at the Solon Beef Days. Â Check out his story by clicking HERE!
We play a game…Â  "First Movies…"

Alisabeth

is competing in a Converse Target Store video contest. Â  Be sure to vote for her video below.
Music:
Today we play an untitled  song by Junk Funk that Canman recorded at the Cedar Rapids Farmers Market on 07/18/09.    Be sure to check out their website by clicking HERE!