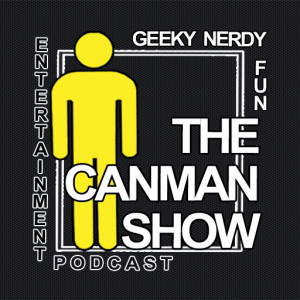 CHECK THIS OUT:
For you, the listeners of the Canman Show, Audible is offering a FREE audiobook download with a free 14-day trial to give you a chance to check out their service. To download your free audiobook today go to http://www.audiblepodcast.com/canman!
Audio Book Recommendation of the Week!
Present:
Dan Alpers
Kevin Coppess
Corey Jordan
Chad "Canman" Canfield
We Discussed:
Our Pal Titania Lyn is this weeks Cybergirl of the Week in the Playboy Cyber Club!
Our favorite TV shows this season so far… and Not so favorite…
Kevin reviews Halo Reach.
Leif Phoenix and Space  Camp.
Flight of the Conchords on the season Premier of "The Simpsons"
Katy Perry…
George Burns is dead!   No kidding!
The guy who runs Segway, killed testing a Segway… Wile E- Coyote style.
Kevin reviews "Legend of the Guardian"…
Canman loves "Boardwalk Empire" on HBO.
Dan's geeky Dark Knight Anniversary trip.
Much, Much More…
Music:
"Hard Days Night" by Todd Canfield.