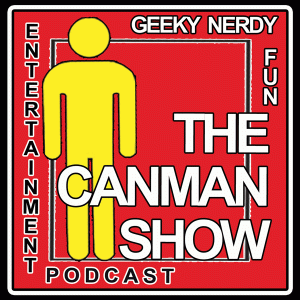 MP3 Download
CHECK THIS OUT:
For you, the listeners of the Canman Show, Audible is offering a FREE audiobook download with a free 14-day trial to give you a chance to check out their service. To download your free audiobook today go to http://www.audiblepodcast.com/canman!
Audio Book Recommendation of the Week!
Present:
Kevin Coppess
Corey Jordan
Chad "Canman" Canfield
We Discussed:
Corey's Bowling Team "Off Constantly"
Bandwidth Throttling is SCARY!
Xbox Live Usage Statistics…. The Canfield Family watched a LOT of Netflix.
Is Dylan Dog a rip off of Dresden Files?
The origins of Blade.
Netflix on the i Touch, Laptops…etc….
How to deal with Nudity on TV shows while watching Netflix  in public.
Some of our top TV shows of ALL time.
Doctor Who on PBS…
We think Josh Gates from Destination Truth would make a great choice for a non paranormal Travel show….
Kevin's recent autograph success with the guys from Ghost Adventures!
The "Black Mailbox"
Much, Much, More….
Music:
"Your Song" by Todd Canfield