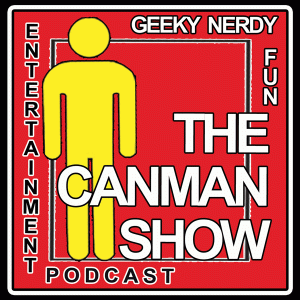 MP3 Download
CHECK THIS OUT:
For you, the listeners of the Canman Show, Audible is offering a FREE audiobook download with a free 14-day trial to give you a chance to check out their service. To download your free audiobook today go to http://www.audiblepodcast.com/canman!
Audio Book Recommendation of the Week!
Present:
Dan Alpers
Kevin Coppess
Corey Jordan
Chad "Canman" Canfield
We Discussed:
The Gauntlet is dead!
Canman loves Coupling! Jeffisn's are very much missed.
Prop 19 in California didn't pass because "Stoner's don't vote".
Sucker punch!
Dan review's "Saw 3D"
The Phantom Dog Smell in The Canman Show Studio…
We rate the "Sham-Hammer's" movies.
Kevin and Canman are going to check out Pawn Stars LIVE!
Please Rate us on iTunes!
Canman shares his distaste for Mummy 3.
Clerks's The animated series.
Canman loves his Grandma.
Corey Jordan's use of the word "Retard"… He's such a SPAZ!