Check This OUT!!!:
For you, the listeners of the Canman Show podcast, Audible is offering a FREE audiobook download with a free 14-day trial to give you a chance to check out their service.   To download your free audiobook today go to audiblepodcast.com/canman.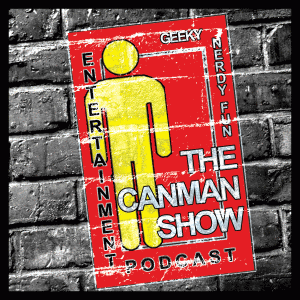 MP3 Download
Present:
Dan Alpers
Jamie Kelly
Corey Jordan
Chad "Canman" Canfield
We Discussed:
Jamie RANTS on I.C.P. and why he thinks they are MORONS!
Splatter at the CRIFF!
We kick up the Nerd meter a notch and discuss character classes in D&D.
Spending the night in the E.R is no fun.
Canman shares his love for Dublin City Pub's Pizza!
Much, Much More!

Music: