[caption id="attachment_1334" align="alignright" width="300" caption="L-R - Canman, Kevin, Timmy, Jamie"]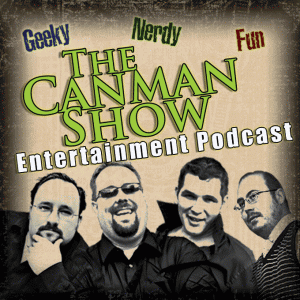 [/caption]
CONTENT WARNING:
There's a little cursing. Â  I believe one "F-Bomb" was dropped…. Â  If you do or don't like it, please let us know- Canman
Present:
Kevin "I'm keeping my pants on " Coppess
Jamie "James W. Kelly if you're very formal" Kelly
Chad "Canman" Canfield
With Special Guest:
We Discussed:
Mafia Wars Facebook Ap.
Sent BIG CONGRATULATIONS to Alisabeth! Â  She won $10 grand in the Converse/Target Store video contest!
Sent Birthday wishes to Canman's Wife and Kevin's Daughter, both celebrated Birthdays this past week!
Discussed Zombies in pop culture. Â They're EVERYWHERE…
Scary Chubby Chaser Episode…. Some one has KIDNAPPED BUTTERS!
Sarah has offered a bribe of cookies to potential sponsors!
Ohh Sooo Much More! Â  It's a great episode!
The Music:
It's been too long… I broke down and played Timmy's "Drama Queen"!