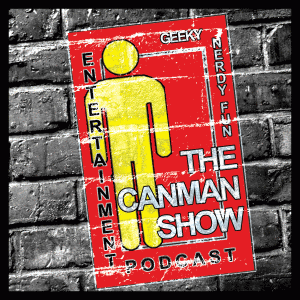 CHECK THIS OUT!
For you, the listeners of the Canman Show, Audible is offering a FREE audiobook download with a free 14-day trial to give you a chance to check out their service.  To download your free audiobook today go to http://www.audiblepodcast.com/canman!
Audiobook Recommendation of the Week:
Present:
Dan Alpers
Ryan Schoenhard
Chad "Canman" Canfield
We Discussed:
Ryan's "Old Country Lemonade".
Canman rants about RAW SUGAR.
Plumbers Crack
Preparing our High School Graduate for adulthood….
Canman is a big wuss.
Dan's Magic The Gathering Puerto Rico Trip.
We had a "Paranormal" experience, live on the air.
Canman is sitting in with Comics In Action this Friday night!  Cranky Hanks Pizza 8pm!
Some of our worst fears.
New segment "This weeks sign of the Apocalypse"
Sam and Ivan Rami stuff.
Much, Much More
Music:
"For You" by Tim Arnold!
Think Geek Item of the WEEK!