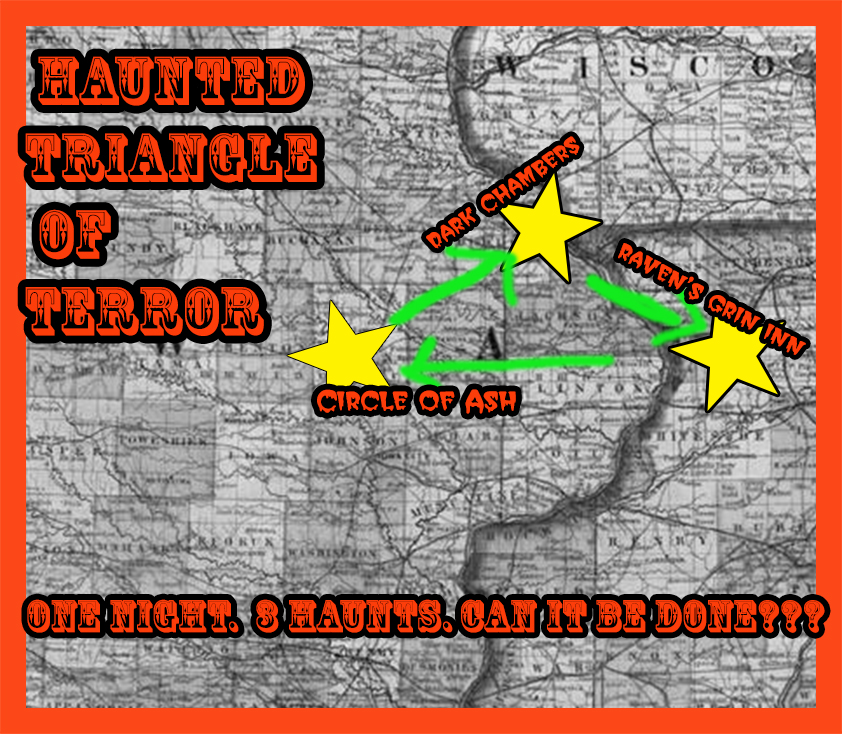 Haunted Road Trip!
Kevin and I are hitting the road Friday evening to be the first to attempt the HAUNTED TRIANGLE of TERROR!!!.
First stop on our tour will be Dark Chambers Haunted Attraction in Dubuque, IA.
Then we're off to Raven's Grin Inn located in MT Carroll, IL.
To hit the last corner of the triangle of horrors, we'll be heading back to Circle of Ash Haunted Attractionin Cedar Rapids.
In order to hit all these places in one night we'll leave CR around 6pm. Anyone want to join us?