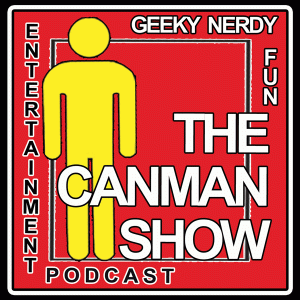 CHECK THIS OUT:
For you, the listeners of the Canman Show, Audible is offering a FREE audiobook download with a free 14-day trial to give you a chance to check out their service. To download your free audiobook today go to http://www.audiblepodcast.com/canman!
Audio Book Recommendation of the Week!
Present:
Dan Alpers
Kevin Coppess
Janet Canfield
Chad "Canman" Canfield
We Discussed:
Gay Marriage.
Ignorance.
Getting educated before you complain.
Janet's Un-Employment T.R.A. NIGHTMARE!
Did you know that Iowa Workforce Development is giving away "Interest Free Loans" that you can pay back at your own convenience?
Dan Alpers is a celebrity... because he's poor?
Janet's Toilet Paper costs a fortune!
Super Bowl Commercials
Games For Troops update
Dan's Man Cave
How you can meet the FONZ! Â Henry Winkler!
Much, Much More!
Music: