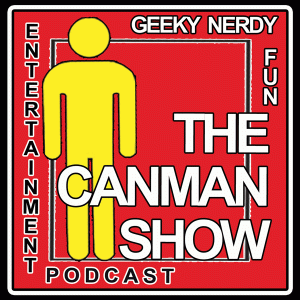 CHECK THIS OUT:
For you, the listeners of the Canman Show, Audible is offering a FREE audiobook download with a free 14-day trial to give you a chance to check out their service. To download your free audiobook today go to http://www.audiblepodcast.com/canman!
Audio Book Recommendation of the Week!
Present:
Kevin Coppess
Corey Jordan
Ian Austin
Chad "Canman" Canfield
We discussed:
Circle of Ash presents "Be My Zombie".
Canman looks like Hedonism bot when he sits in his purple chair.
We Discuss Hef.
Corey wants to be a professional body painter?
Ian's Auto Bar.
Kevin reviews The Rite and Dead Space 2
UFO over Jerusalem.
Chuck Cavanaugh is the coolest man in Cedar Rapids.
Corey's "Husband" Lisa is sick…. Please let us know if you would like to help!
Surviving Cancer.
Much, Much More….
Music: