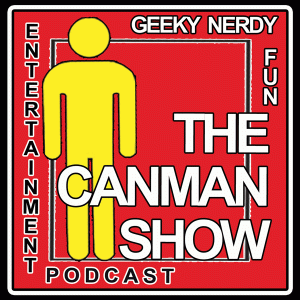 MP3 Download
CHECK THIS OUT:
For you, the listeners of the Canman Show, Audible is offering a FREE audiobook download with a free 14-day trial to give you a chance to check out their service. To download your free audiobook today go to http://www.audiblepodcast.com/canman!
Audio Book Recommendation of the Week!
Present:
Dan Alpers
Kevin Coppess
Chad "Canman" Canfield
We Discussed:
Tracie Postlewait the "Official Canman Show Masseuse"
Usher's Ferry Trick or Treating and Usher's Scary.
Childhood Trick or Treating memories.
Stuff you just don't get in your Trick or Treat bag any more.
Kevin's Trunk or Treating adventure.
Crazy stuff we got in our Trick or Treat bags when we were kids.
Some of our best Halloween Costumes EVER.
Kevin Reviews "RED".
We have a TON of downloads from San Antonio, TX… We want to hear from you!   Tell us who you are!
Movies we watched this weekend.
Canman still thinks Poltergeist is SUPER SCARY, even with the lights on.
Dan reviews "Human Centipede".
Red Box Rentals… for free!
The next Star Wars Trilogy?
Canman's Love of "Storm Chasers"
Much, Much, More!
Music:
Kristina's Segment:
Notes to be added ASAP…