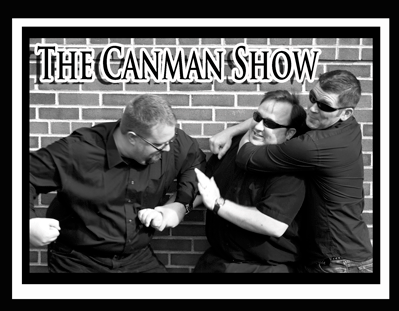 MP3Download, or click the Listen Now button in the side bar.
Kevin, Jamie join TheCanman for a fun filled episode.
Special thanks to our Sponsors Jerry & Sam!  
Today we discussed:
Brooks is dead.
Wii Game "world of goo".

Fun stuff for you to do with your Valentine.
Balloons Etc, special balloon bouquets for Valentines day! 

Click here to visit their website! 

Tell them Canman sent ya!

Heart Shaped Cookies and Pizza…

Take a date to Theatre Cedar Rapids production of "Lost in Yonkers". 

Click here for information about the show and tickets.
Star Wars The Clone Wars is doing well on Cartoon Network, even though many fans thought the movie stunk.
Kindle 2.
Underworld Rise of the Lycans.
Canman Reviews Coraline and mentally scars Zoe.
Much, Much More…
Tonight we featured the music of "Black Velvet Elvis"  courtesy of "The Podsafe Music Network" .  We played the songs:
"Right On"

"Soaked in Misery"

"Hurt Factor 10"
For more information about Black Velvet Elvis be sure to check out their website by clicking here.