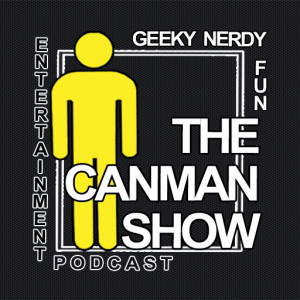 CHECK THIS OUT:
For you, the listeners of the Canman Show, Audible is offering a FREE audiobook download with a free 14-day trial to give you a chance to check out their service. To download your free audiobook today go to http://www.audiblepodcast.com/canman!
Audio Book Recommendation of the Week!
Present:
Dan Alpers
Corey Jordan
Chad "Canman" Canfield

We Discussed:
Our favorite Stand Up Comics.
What it takes to be a comic.
Canman reviews "The 25th Annual Putnam County Spelling Bee" at TCR!   Get your tickets NOW!
Brucemore's Nook and Cranny Tours are coming up!
Some of our favorite scary movies.
We talk briefly about the new TV shows this season.
Why we love and hate network TV.
Much, Much More!
Music:
"Explosions, Lights and Beers" by Smoochknob!   See them LIVE at Gabes in Iowa City Friday October 1st!  More info HERE!