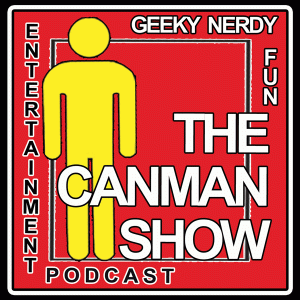 CHECK THIS OUT:
For you, the listeners of the Canman Show, Audible is offering a FREE audiobook download with a free 14-day trial to give you a chance to check out their service. To download your free audiobook today go to http://www.audiblepodcast.com/canman!
Audio Book Recommendation of the Week!
Present:
Dan Alpers
Corey Jordan
Chad "Canman" Canfield
We Discussed:
Romancing the Stone
Slap Shot
Rough Riders Hockey… VERY Loud fun.
When pop music rips off… pop music.
The Four Chord Song Axis of Awesome!
The Groundlings
Award shows recognizing new talent.
Dan rants about KZIA.
March 14th… Man's Day AKA Steak and a BJ day?
Cory thinks that Chuck defines Pretty?
Magic The Gathering has a new set coming out. Â  Get it FIRST from Central Corridor Gamers this SUNDAY!!!!
Iowan's trying to change the Gay Marriage Law, very dramatic discussion.
Corey tells us about a new show called "Episodes".
Much, Much, More!
Music: