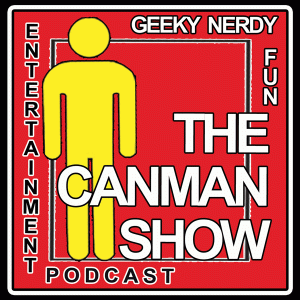 CHECK THIS OUT:
For you, the listeners of the Canman Show, Audible is offering a FREE audiobook download with a free 14-day trial to give you a chance to check out their service.  To download your free audiobook today go to http://www.audiblepodcast.com/canman!
Audio Book Recommendation of the Week!
Bobos in Paradise: The New Upper Class and How They Got There
Present:
Amy Anderson
Lori Schoenhard
Sarah Wood
Kristina "Mrs. Canman" Canfield
With Special Guests:
Dan Alpers
Corey Jordan
Chad "Canman" Canfield
We Discussed:
Being Pregnant
The New Canman Show Studio
Updating Dan's House
Canman "The Gay Husband"'s Floral Arrangement.
The Posters on Dan's bedroom wall in High School… Chicks? or no Chicks?
The Girls Sample Candies… Yummy!
Sarah's Relocating! Her interview experience… Awesome story!
Lori is planning a "Maternity Clothing Burning" Party.
Jelly Belly tasting… Special Combos…
Canman get's interviewed by the girls.
Stuff to do with your kids in Cedar Rapids.
Brucemore.
Pancake Tacos? HUH???
Zoe the Ghost Hunter.
Movie Theater etiquette.
Trek Fest is this weekend!  They are trying to break a world record!
Frightmare Forest "Circle of Ash" is open this weekend!
Father's Day… No, we did not have a "Jug Full of Chicken"
Dan is "Kind of a Big Deal".
Much, Much More!
Music:
"Whiskey In The Jar"  and "Old Green Gown" by Wylde Nept!  Visit their site by clicking HERE!