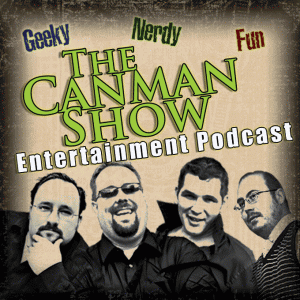 MP3 Download or click the "Listen Now" button.
Present:
Brian "Butters" Bodensteiner
Cory "OZ" Osborn
Todd "Rutabega" Gutknecht
Chad "Canman" Canfield
With Special Guest:
We Discussed:
The "61 Drive In" Theater in Maqouketa, Iowa. Â Check out their site by clicking HERE.
Canman gets a postcard from Charlie!
Driving on Highway 64 from Anamosa, Iowa to Maqouketa.. Â One of the most beautiful or scenic areas roads to travel in the state of Iowa.
Canman has a NERDGASM over the "Batman Arkham Asylum" demo on the Xbox 360.
We review "The Proposal and G-Force".
We determine that Butters is not Gay… even though one of our listeners left him an AWESOME Voice mail on the Canman Show HOT-LINE!
Todd let us know about his voice work on an upcoming X-Box 360 and PC game called "Darkest of Days". It was made in Waterloo, Iowa! Â Click HERE to check out the website.
Canman clarifies for Tony what he meant to say about Spiderman 3.
Much, Much More…
Music:
"Not Make Believe" by Maximilian Eubank. Â Be sure to check his website out by clicking HERE.