The elevator I ride to my office smelled of "warm cotton candy"….  Dang-it!  Now I want some friggen cotton candy.   
UK defence officials have released a 4,500 pages of documented UFO sightings that were reported from 1986-1992.    I'm looking forward to hearing some of the stories that were reported.   Check out CNN's article here.
Is anyone else geeking out about the images of the new Star Trek that have been released?   It looks like the casting directors nailed the look of most of the bridge crew.    The first full length trailer will be playing with the new James Bond flick Quantum of Solace when it is released on November 14th. Check out the EW article here.
Speaking of something that is pretty sweet!  Don't forget that the Cedar Rapids Rollergirl's first bout is this weekend.!  Get your tickets now!!!- Canman
[caption id="" align="aligncenter" width="429" caption="Night of The living derby"]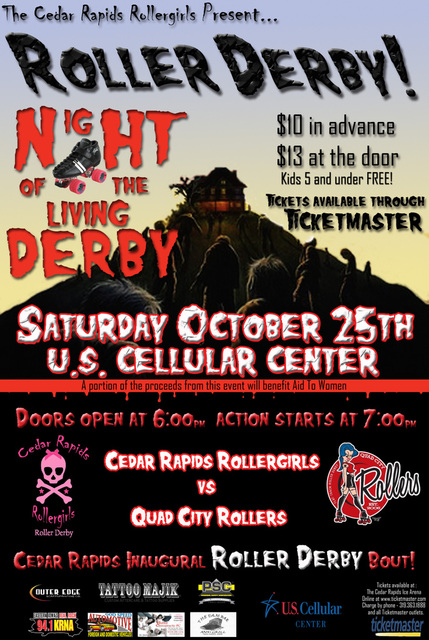 [/caption]