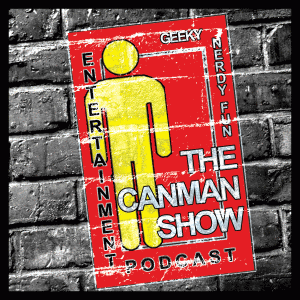 MP3 Download
CHECK THIS OUT!
For you, the listeners of the Canman Show, Audible is offering a FREE audiobook download with a free 14-day trial to give you a chance to check out their service.  To download your free audiobook today go to http://www.audiblepodcast.com/canman!
Audio Book Recommendation of the week:
Present:
We Discussed:
The Weather in Cedar Rapids and it's getting buggy.
Prom and Grand Marches.
Our love hate relationship with Russell Crowe.
Suspension of Disbelief and Comic Book Movies.
The IT Crowd has been renewed!
Why we love Alan Tudyk and how Canman kills his last name.
After Iron Man 2, what movies do we want to see this summer?
What's up with Mr. T?
Some of the shows that Did NOT get canceled for this fall TV season.
What is "Super 8?"
Jamie is now loving Jeff Goldblum… Hell must have frozen over.
The Kidnapping in Cedar Rapids…
Canman's trip to the Candy Store.
We try an Idaho Spud Candy Bar.
The Marion Art Festival… Canman Rants on Art Pricing…
Jamie's House Hunt.
Chad loves HoeGaarden!  Jamie says Mill Stream's "John's Wite Ale" is better, and LOCAL!
Corey and Jamie miss the show "Life".
Go See Tony From Vinton in "Bus Stop"! Get your tix here!
Much, Much More…
Dan's BBC America recommendation of the week!


Music:
"Not Make Believe" by Maximilian Eubank!  Visit his site by clicking HERE!
Think Geek Item of the Week!