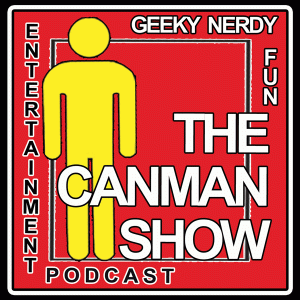 CHECK THIS OUT:
For you, the listeners of the Canman Show, Audible is offering a FREE audiobook download with a free 14-day trial to give you a chance to check out their service. To download your free audiobook today go to http://www.audiblepodcast.com/canman!
Audio Book Recommendation of the Week!
Present:
Dan Alpers
Corey Jordan
Brian Schooley
Chad "Canman" Canfield
We Discussed:
The Kirkwood Hotel
Dan won this years Freedom Festival Design Contest.. Â Again.
Canman revisits the "Police Academy" movies.
Remembering Mr. Pink.
Canman has not had a soda pop since New Years Eve!
Corey hates the title "Epic Surge".
The Cape?
Canman LOVES "American Pickers" Â Kevin, Lori and Canman got to meet them at the Nation Motorcycle Museum in Anamosa, Iowa!
Canman reviews Harry's Law…. So Far So Good…
Canman loves The Rainbow Supper Club in Fairview, IA !!! LOVES IT!

Zombies board game!
Much, Much, More!!!!
Music:
"Explosions, Lights and Beer" by Smoochknob