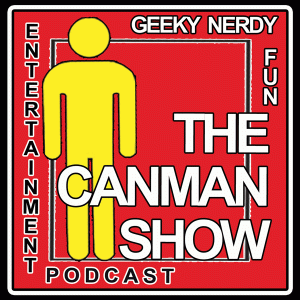 CHECK THIS OUT:
For you, the listeners of the Canman Show, Audible is offering a FREE audiobook download with a free 14-day trial to give you a chance to check out their service. To download your free audiobook today go to http://www.audiblepodcast.com/canman!
Audio Book Recommendation of the Week!
Present:
Corey Jordan
Dan Alpers
Chad "Canman" Canfield
We Discussed:
Today we were ALL OVER the board but mostly movie talk.
Comic Book Movies
More Comic Book Movies
Star Wars Stuff
More Star Wars Stuff
More Comic Book Movies
Jonathan Coulton
Pulp Fiction
Star Trek
More Star Trek
Much, Much More….
Music: