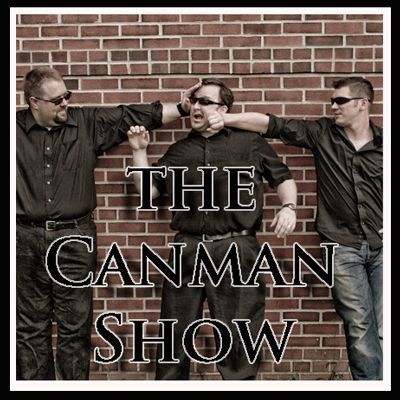 MP3 Download or click the "Listen Now" button in the side bar to launch the streaming show player.
Canman, Kevin, Jamie and Tim are joined by Damien Wallace! 
Special thanks to the Sponsor's of this weeks Episode:
Connie and Steve Hauskins
Ginger Arnold
We discussed:
Oscar Nominations
Razzies
Upcoming movies we're looking forward to checking out.
The frightening reality that is Canman's life for the next couple days….
Timmy's Birthday
Much, Much, More…
The music on today's show:
"Bacteria", "W's Duty" and "Tom Cruise Crazy" by Jonathan Coulton.  Be sure to check out Jonathan's website by clicking here!
Don't forget about the "Win Tim's Autographed CD In Decay" contest.
One change on the rules.   Don't worry about rating us on I-Tunes.  Just send us an e-mail to enter by Wednesday 01/28/2009.  thecanmanshow@gmail.com
To take the survey mentioned in the show please Click Here for the longer survey or Here for the Shorter survey.   We really appreciate it!