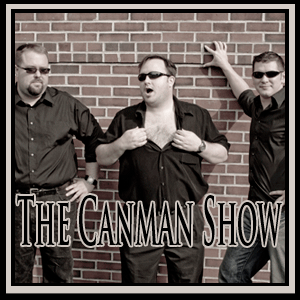 Episode 3- 09/18/2008
Kevin, Tim and The Canman discuss fun things they like to do with their kids, their favorite podcasts and upcoming events in the area.
Please don't forget the deadline for sending your Opossum photos is Thursday 09/25/08.  Please send your submissions to thecanmanshow@gmail.com.  US residents only please.  Also include your mailing address so I can send you your Batman figures.
Thanks once again to Podsafe and The B-Sea Surfers for the use of their music.
This episode also features 2 songs my Todd Canfield.