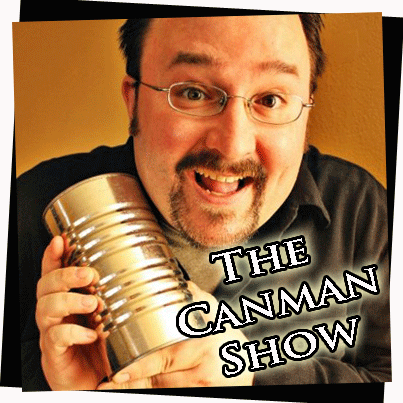 MP3 Download or Click LISTEN NOW in the side bar.
SPECIAL THANKS TO:
Steve "Red Dog" Hauskins for sponsoring the show!
PRESENT:
Kevin "The" Coppess
Chuck "Preston" Cavanaugh
Tim "Damn Hippie" Arnold
Ryan "Shogun" Shoenhard
WITH SPECIAL GUEST:
Kevin "The Zerbinator" Zerbe the host of Zerbincast and the guy behind the new Canman Show Theme Song!
WE DISCUSSED:
Star Trek
Paint Ball
Product Placement in Movies
X-men Origins Wolverine… The movie VS. The Video Game.
INTERVIEWS:
Leslie Charipar Theatre Cedar Rapids "Artistic Director" discusses "Hair" and upcoming TCR productions. Â  For more info be sure to check out TCR's Website by clicking HERE.
Mike Staub with Velocity Paintball. Â For more info about Velocity check out their website by clicking HERE.
MUSIC: