MP3 Download or  click the "Listen Now" button in the Side Bar Menu.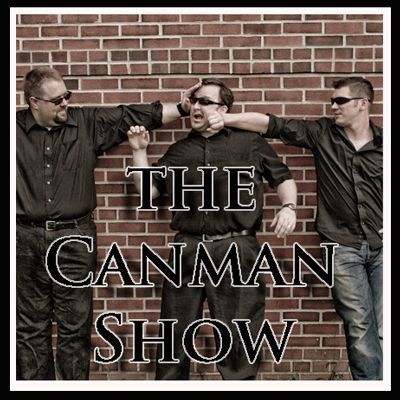 Canman is joined by Kevin, Timmy, Canman's little brother Todd and Extra Special Guest Frank Morowsky!
Frank is fresh off his appearance on The Tonight Show with Jay Leno!  He was on talking about his invention for Flatulence Odor Control "Flat-D"!
Click here to view the episode! (He says he's in the segment right after the first commercial break)  Be sure to Visit Franks website by clicking here! 
We also discuss:
The Karate Kid remake.
KAHN is dead!
Slipknot's Corey Taylor's upcoming solo CD.
The addition of Chevy Chase to the cast of Chuck.
Iron Man 2 rumors and Much, Much, More….
This week we play:
Todd's songs "You Tried" and "You will be Mine" and Timmy's song "Drama Queen" (I love that song).
To take the survey mentioned in the show please Click Here for the longer survey or Here for the Shorter survey.   We really appreciate it!
This is the last week of the Special Contest!  We will be giving away 2 autographed copies of Tim's new CD!  This is how you can get entered in the drawing:
Step 1, on Amazon.com, review Tim's CD.
Step 2, On Itunes rate The Canman Show.
Step 3, Send and e-mail to thecanmanshow@gmail.com with the follwing information:
Your Name, Your Shipping Address and E-mail address so we can let you know if you won.  
We will accept entries until Thursday January 22nd @ 5:00 pm Central Standard Time.  Please only one entry per person. 
Thanks for listening-Canman