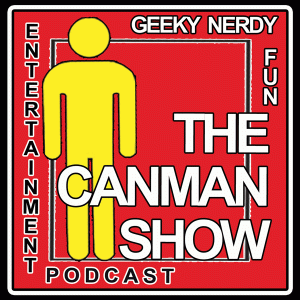 MP3 Download
CHECK THIS OUT:
For you, the listeners of the Canman Show, Audible is offering a FREE audiobook download with a free 14-day trial to give you a chance to check out their service. To download your free audiobook today go to http://www.audiblepodcast.com/canman!
Audio Book Recommendation of the Week!
Present:
Dan Alpers
Kevin Coppess
Corey Jordan
Todd Gutknecht
Chad "Canman" Canfield
We Discussed:
Todd's Ponchero's Commercials
A full report of the "Pawn Stars Road Show".  Kevin and Canman meet Big Hoss and Chum Lee!
Kevin's amazing bowling skills.
We sample Fruit Punch flavor Four Loco!
Anyone down for a Canman Show Bowling Outing?
We discuss our favorite Casino Buffet's.
Canman gives a spoiler free review of  "Due Date".
Bill Clinton is cast in Hangover 2.
Corey and Canman LOVE Boardwalk Empire!
Todd and Corey are past "Funniest Man in Iowa" contest winners…We discussed it.
Canman started counting calories.
We had a Beavis and Butthead attack.
Pee Wee Herman… We love him.
Google Vs. Bing for searching porn?? WTF.
Walking Dead on AMC… We love it.. But we take issue with "Tool using, Intelligent Zombies who can climb fences".
Todd catches us up on what's going on in his world.
Corey shares an amusing instance of how he got tackled by a bank guard.
Todd revisits Jack Ass 3.
Corey thinks the new Xbox 360 menu system is a step WAY backwards.
Camping out for Black Friday?  We want to hear from you!
Music:
"So Hard" by SMOOCHKNOB!